OVERHAUL ENGINE PARTS ORDERING INFORMATION HOME PAGE
ARP HARDWARE PRICE SHEET
HIGH PERFORMANCE PARTS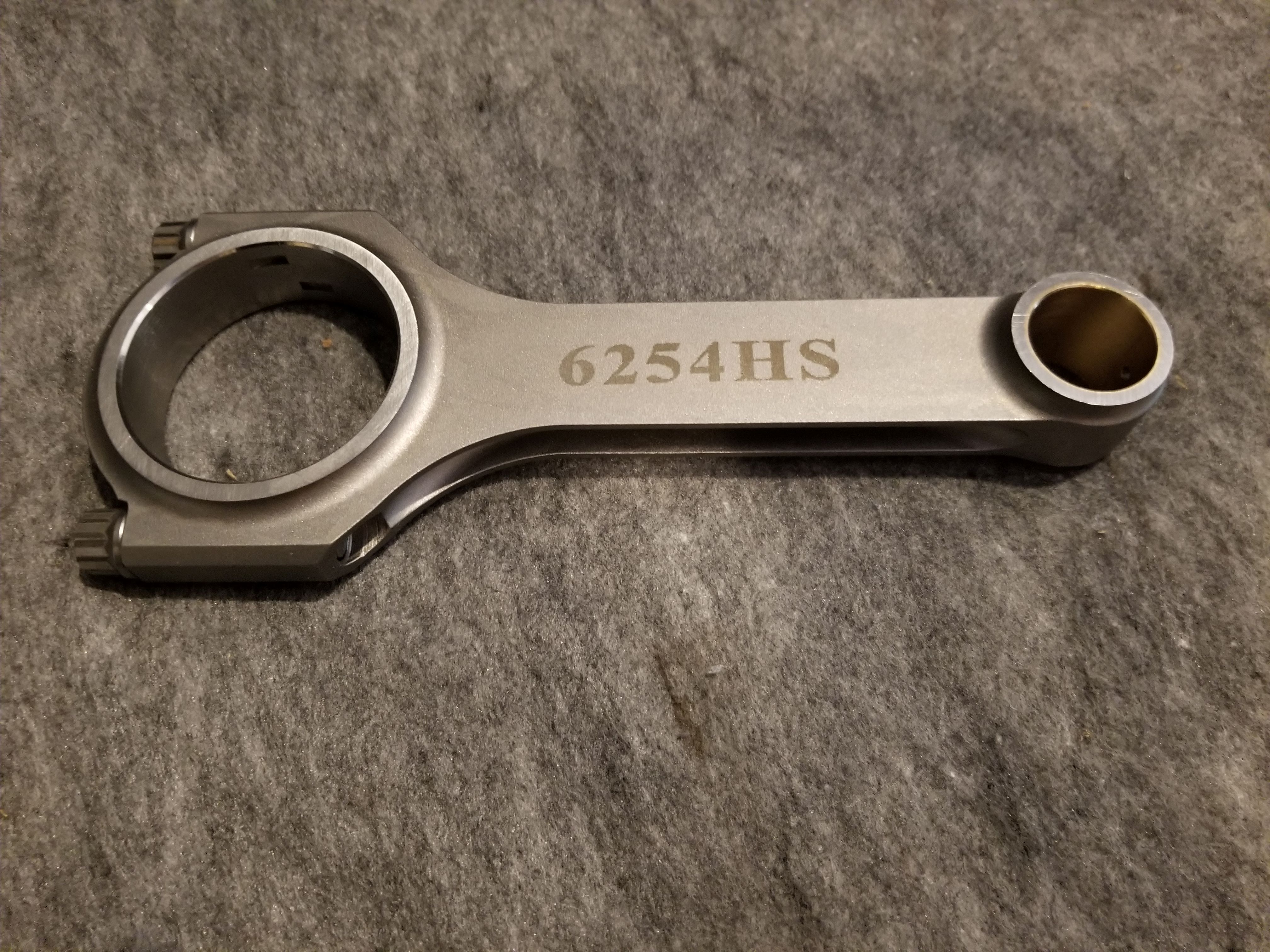 ALL RODS ARE 4340 STEEL WITH 8740 CAP SCREW BOLTS
PART # CR-6324-H CONNECTING RODS
(FIT 239-256-272-292 REPLACES EBU AND C2AE RODS)
PART # CR-6254-H CONNECTING RODS (312 CRANK ONLY)
REPLACES ECZ and C1TE RODS
PART # CR-6254-HS CONNECTING RODS
(FOR OFFSET GROUND STROKER CRANKS) 2.0" ROD JOURNAL
PART # FT-HBR-KIT FORGED FLAT-TOP PISTONS, PINS, MOLY RINGS, 4340 H-BEAM RODS
PART # FT-HBR-STROKER-KIT FORGED FLAT -TOP PISTONS, PINS MOLY RINGS, 4340 H-BEAM RODS FOR 2.0" ROD JOURNAL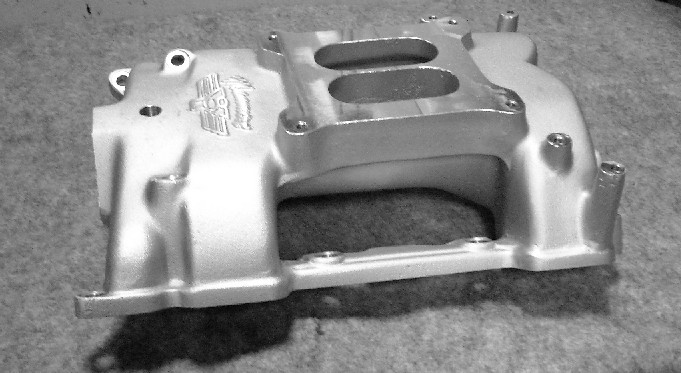 BOLT SOME HORSEPOWER ON YOUR Y-BLOCK!
Aluminum 4 barrel intake manifold for 272-292-312.
Fits all 1955-1964 heads. Includes gaskets, stainless hardware, carb studs.
Accepts Holley, Demon, Edelbrock and Carter carburetors.
Not for GM style "spread bore" carbs or early Holley Teapot, Rochester or WCFB Carter.
PART # DP9425-HR HIGH RISE 4BBL INTAKE MANIFOLD
PART # DP9425-LR LOWERED CARB PAD 4BBL INTAKE MANIFOLD for THUNDERBIRDS
MSD DISTRIBUTORS
PART # 8383 FOR Y-BLOCK. NO EXTERNAL BOX REQUIRED
RTS-6260 TRUE ROLLER TIMING SET, Steel Billet gears, 9 way adjustable
MARKED WITH SIMPLE ALIGNMENT TRIANGLES. NO MORE COUNTING 12 PINS!
ORIGINAL MARKINGS ALSO.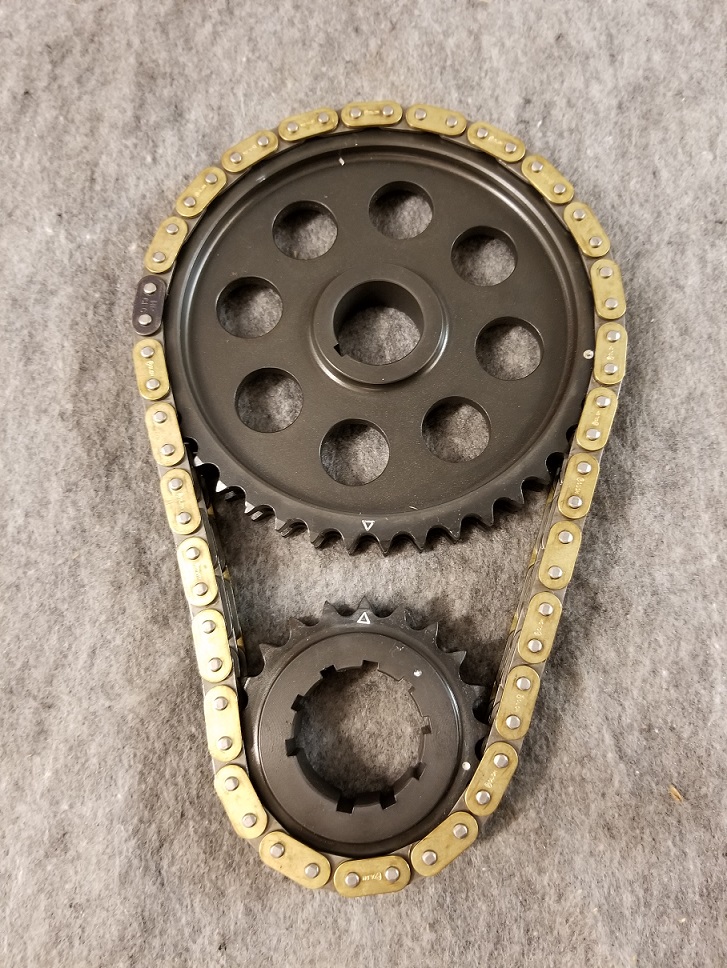 PERFORMANCE CAMSHAFTS FOR Y-BLOCKS
A.R.P. HARDWARE pictures of ARP hardware
Rod bolts with nuts ECZ-C2AE-C1TE rods
Head Studs 20 studs, nuts, washers
Head bolts Bolts and beveled washers
Main cap studs Specify 272-292 or 312
Main cap bolts Specify 272-292 or 312
Performance rod bolts for '54-'62 EBU rods 239-256-272-292
OIL PUMP DRIVES

Heavy duty oil pump drive, bottom of picture
PREMIUM RINGS:
292 Moly std. +.030" +.040" +.060"
312 Moly std. +.030" +.040" +.060"
FLYWHEELS: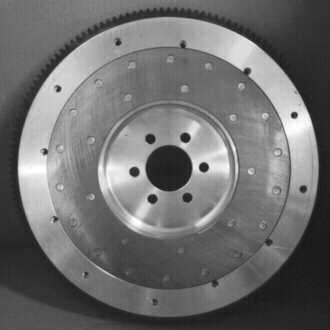 Aluminum flywheel with steel insert. 15lbs.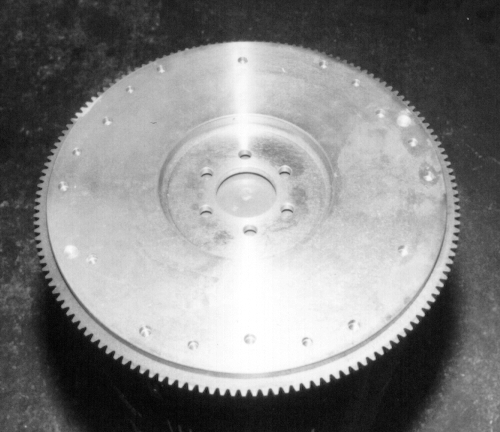 Billet steel flywheel 32lbs. Choice of pressure plate bolt patterns.
Lightened to 27lbs.