Back to home page T-5 ADAPTER IN TRUCK T-5 IN CAR
FLYWHEELS
NEW FLYWHEELS:
Flywheels can be custom made including custom pressure plate bolt pattern, lightening, disc diameter.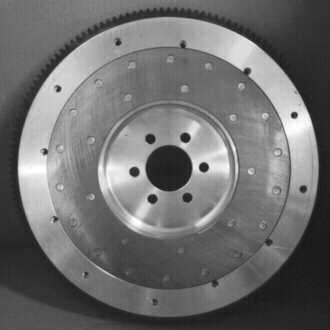 Y-BLOCK ALUMINUM FLYWHEELS
DRILLED FOR ORIGINAL 11" and 5.0L MUSTANG DIAPHRAGM PRESSURE PLATE
15 POUNDS
STEEL FRICTION INSERT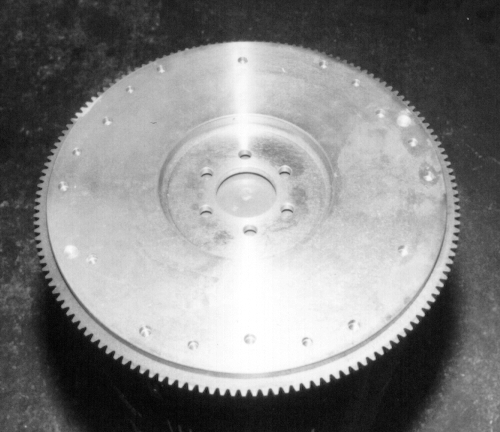 STEEL BILLET FLYWHEELS
AVAILABLE FOR Y-Block.
#FW11-SB-STD 32 Pounds standard
#FW11-SB-LW 26 Pounds lightened
SPECIAL ALUMINUM FLYWHEEL AVAILABLE FOR
T-10 OR TOP-LOADER USE IN PICK-UP TRUCKS.
Clutch discs: PRICE SHEET
11" disc, new, for T-5 transmission 1-1/16" 10 spline
54-64 Trucks 11" 1-3/8" 10 spline, rebuilt Exchange only!
Pressure plates:
Diaphragm Pressure plate. Specify 10" or 11" flywheel. New Fits stock flywheel
Part # PP-11-D
Accessories PRICE SHEET
SPECIAL THROWOUT BEARING FOR T-5 IN TRUCK
#154-FWB ARP Flywheel bolt kit
#PPB-KIT Grade 8 Bolt kit for 3 finger pressure plates
#PB-15 Sealed Ball-bearing pilot bearing for Y-Block
Release (throw-out) bearing, 54-62 cars & T-Bird