Vintage Speed Equipment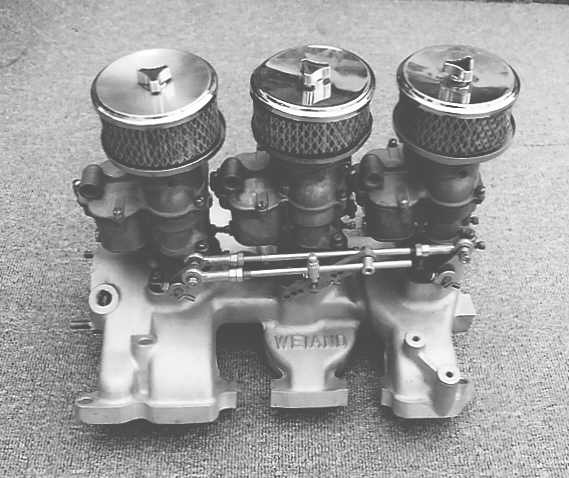 Weiand FM-436 with 3-Holley .94"'s. Very similar to Edlebrock 573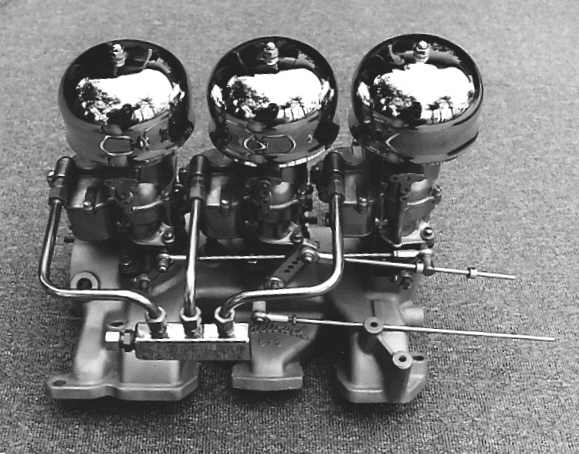 Edelbrock 573 with 3- Holley 1-1/16" venturi carbs.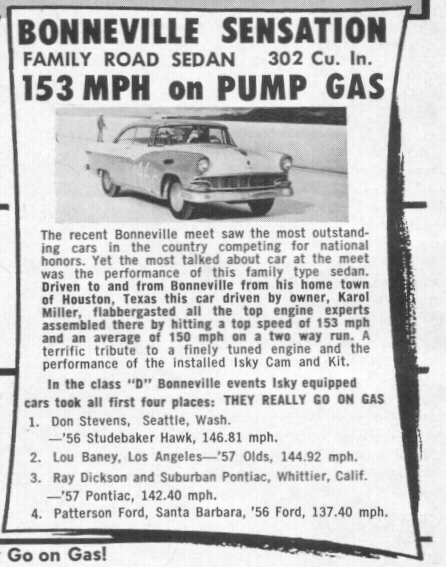 Y-Block hero Karol Miller. 153 MPH in 56 Ford with 302 cu in Y-Block!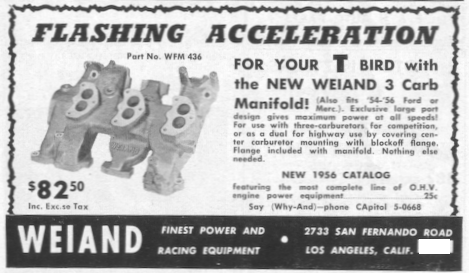 As the ad says: Say (Why-And)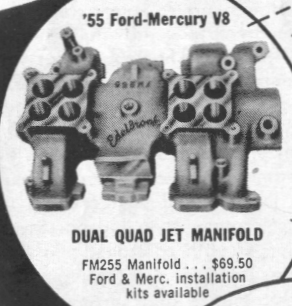 FM-255. On FM-257 the rear carb was moved forward to clear the distributor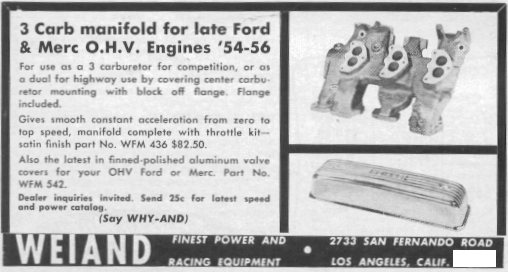 Weiand 3-2 aren't easy to find but did you ever see a set of these valve covers? #WFM 542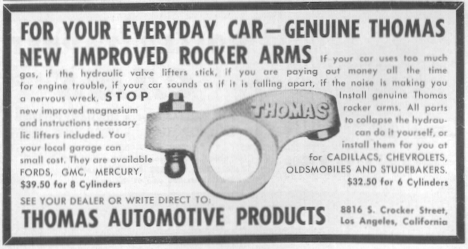 These still turn up at swapmeets, flea markets.