HOME 296 CU IN DYNO TEST 343 DYNO TEST ALUMINUM HEADS
DYNO TEST OF 337 cu in Y-BLOCK FOR STREET USE WITH PUMP GAS.
ALUMINUM HEADS AND HIGH RISE INTAKE ARE UNMODIFIED, OUT OF THE BOX,
EXAMPLES.
600CFM VACUUM SECONDARY CARBURETOR
CAMSHAFT, OUR NEW Y-280-I-11. .500" LIFT WITH FACTORY ROCKERS.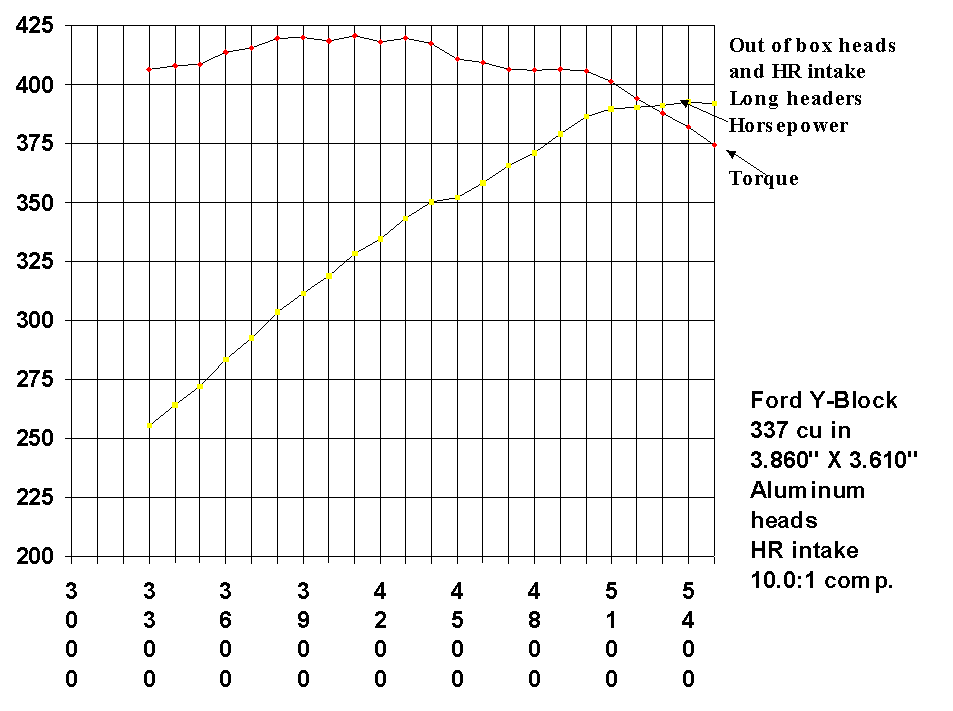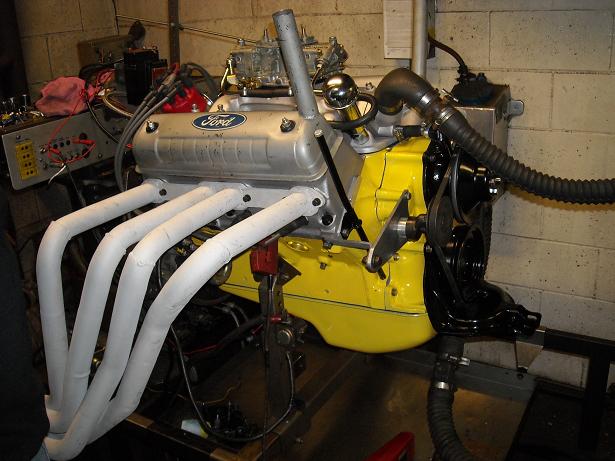 337 cu in ON DYNO WITH HOLLEY DOUBLE PUMPER. GRAPH SHOWS POWER W/600 VAC SEC.